2018 Honda Airbag Recall
October 24 2018, Honda Queensway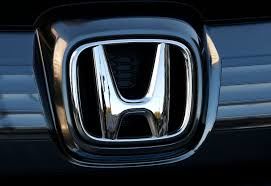 Honda has issued a major recall for the Canadian market that involves about 14,000 vehicles. The recall is for backup camera software, which could result in a faulty display of the rear camera's output to the centre console's screen. This Honda recall for Toronto is being handled by our dedicated team at Lakeshore Honda.
This Honda recall in 2018 affects vehicles in Canada and the U.S. There have been no reports of accidents or injuries related to the camera system recall, but similar recalls are also happening in Europe and Asia. The software affected will be updated at no charge to Honda consumers.
The rear camera display could improperly show a blank screen, distorted image, or fail to engage the screen at all when the vehicle is shifted into reverse. The issue can be fixed with a simple software update to the affected vehicle. Those with vehicles affected by this Honda recall in Toronto will receive notice from their dealership for repair scheduling. Lakeshore Honda is currently issuing those notices to its customers.
Airbags: Honda Recall 2018

In the United States, wide reporting of an airbag recall has been made regarding certain Honda vehicles. That recall involves airbags which can self-inflate without warning. This Honda Recall does not affect Toronto and has not been issued in Canada. Most of those recalls are part of a multi-phase recall involving the Takata airbag problem announced in 2016.
Canadian vehicles affected by the Takata airbag issue were subject to a Canadian recall announcement made in January 2018. Customers of Lakeshore Honda whose vehicles were part of that Honda recall in Toronto should have already received notice. As of now, Canadian reporting shows that all Honda vehicles affected by the airbag recall have been accounted for.
What To Do

If you believe your Honda vehicle may be part of either of these Honda recalls in 2018, please contact Lakeshore Honda for help. Using your vehicle's identification number, we can quickly find out if your Honda is subject to these recalls. If it is, we can schedule a recall repair as soon as possible, free of charge.