Turbocharged Magic With the 2018 Honda Accord
May 17 2019, Honda Queensway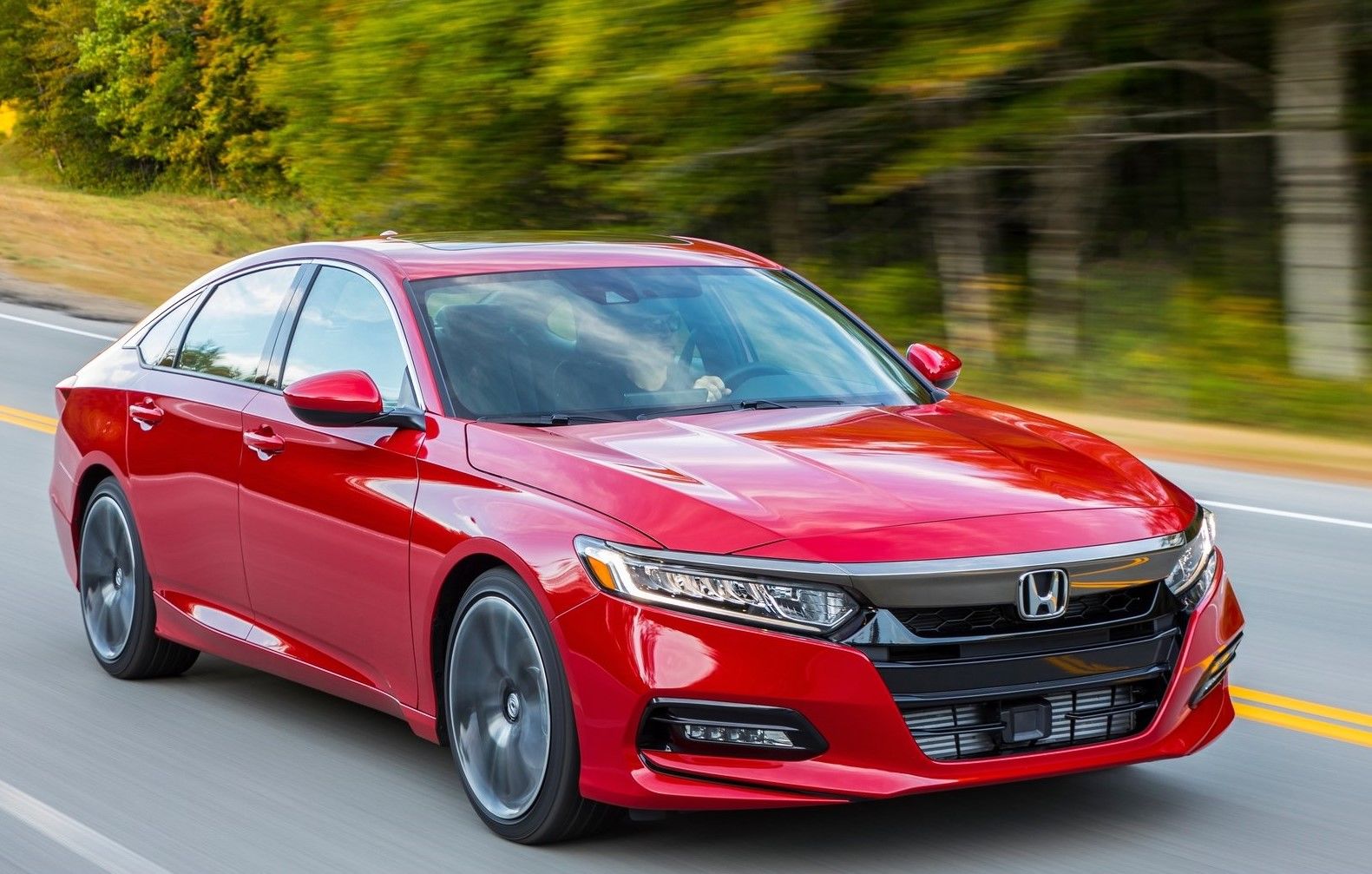 When you think of a sports car, the Honda Accord is probably not the first model that comes to mind. And yet, with its turbocharged 2.0-litre engine, the 2018 Honda Accord has all the attributes of a performance car.
A Stunning Engine Under the Hood of the 2018 Honda Accord
In the Sport 2.0 and Touring 2.0 versions, the Honda Accord 2018 is equipped with an engine that, at its core, shares many components with the legendary Honda Civic Type R.
The 2.0-litre turbocharged VTEC engine allows the 2018 Accord to develop 252 horsepower and 273 pound-feet of torque. That's quite a bit of power, and you can be sure that you'll have an absolute blast driving the 2018 turbocharged Accord. To handle all this power, two transmissions are offered: a six-speed manual and a ten-speed automatic.
Yes, you read that correctly. It is possible to order a Honda Accord with a good old manual transmission. The Honda Accord is also one of the few cars in its class to offer such a gearbox, another proof of Honda's motivation to build vehicles that are simply fun to drive.
Available from $32,890, the Honda Accord, powered by the 2.0-litre turbocharged engine, has plenty of equipment as well.
The Sport variant features 19-inch alloy wheels and a huge panoramic sunroof. The Touring version of the Accord, available starting at $38,890, comes standard with the ten-speed automatic transmission, an adaptive damping system, and a satellite navigation system.
Despite a performance that is surprising for a traditional mid-size sedan, the Honda Accord's 2.0-litre engine will allow you to enjoy your car without breaking the bank.
With a combined city/ highway fuel consumption rating of 9.1 L/100 km with the automatic gearbox and 9.2 L/100 km with the manual transmission, the Honda Accord offers very reasonable fuel economy numbers for a vehicle with this much versatility, luxury, and, of course, power.
Without a shadow of a doubt, the 2018 Honda Accord equipped with the 2.0-litre engine is worth exploring. Not convinced? Come try it today!