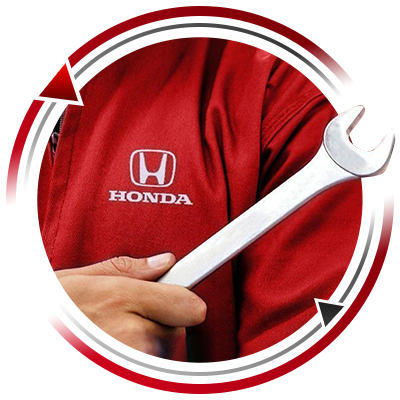 Finding affordable service that you trust can be a difficult task. That's why the service department at Honda Queensway is dedicated to offering an unparalleled level of quality at an affordable price.

At Honda Queensway, our team of dedicated technicians are always working to make sure that they provide the highest level of quality Honda service in Toronto. With years of experience, our team will ensure the reliability, performance, and value of your vehicle over the long term.

You can also trust that our team of service technicians will only use genuine Honda parts and accessories to make any replacements and repairs on your vehicle. Our team of experts and service technicians are always available to answer any questions that you might have, offer advice, and explain all the work that needs to be done on your vehicle.
At Honda Queensway, we are always looking to find ways to help you save. That's why our special offers are designed to help you save on several after-sales services and service requests as well.

Come into Honda Queensway today and visit our service centre for all your servicing needs.